Arturia Microfreak Patches für Ambient, Techno und Electronica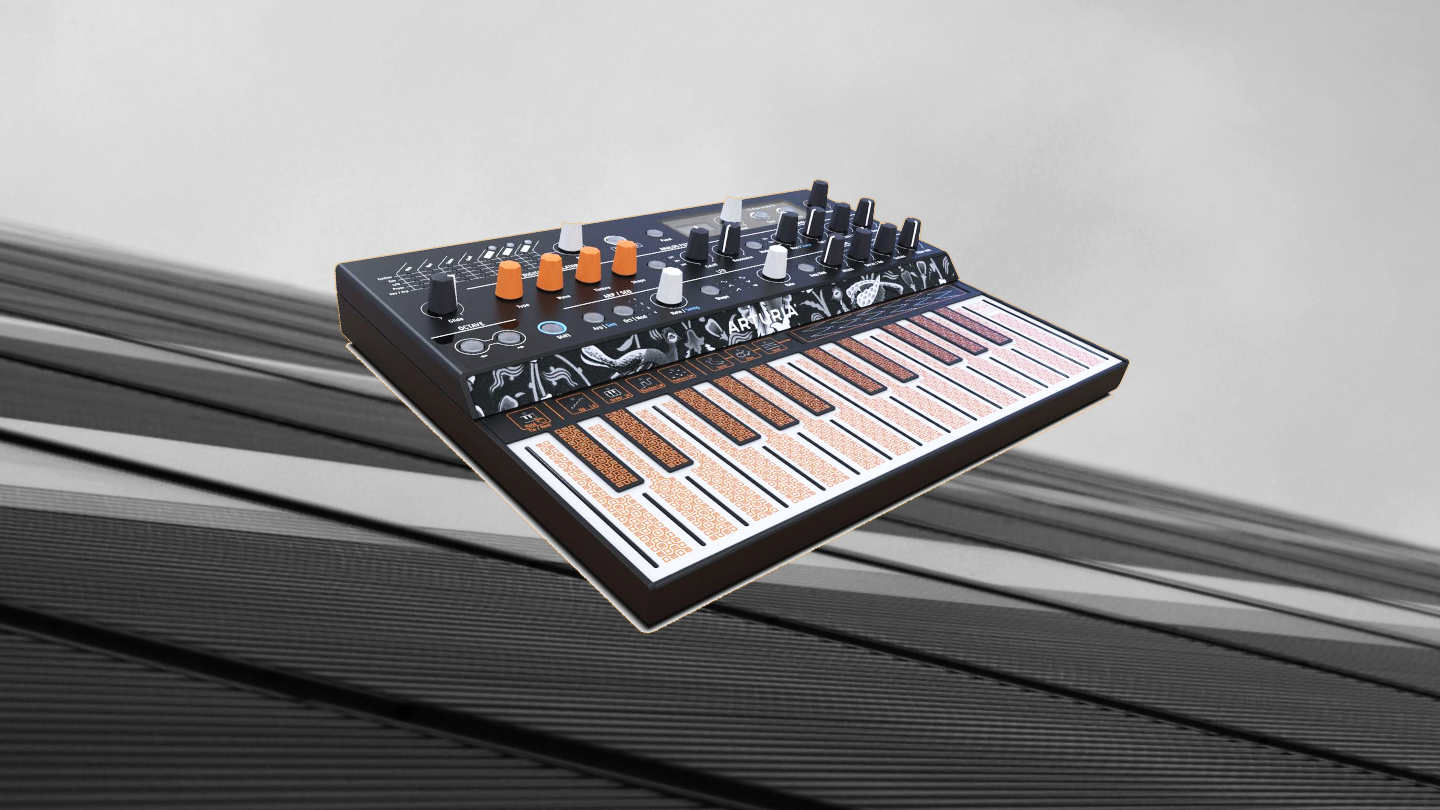 Arturias Microfreak ist ein flexibler Synthesizer, der sich dank gutem Klang, kompakter Ausmaße und sehr geringem Gewicht einfach unter den Arm klemmen lässt und in den meisten Studios problemlos Platz finden sollte. Mit "Introns" gibt es jetzt ein Soundset für den Microfreak, das auf Patches für Techno, Ambient und Electronica spezialisiert ist.
Die insgesamt 60 Sounds bilden das weite klangliche Spektrum des Microfreak ab und liefern Genre typische Dub Chords, komplexe Flächen, Acid-Sequencen und Bässe. Für ausreichend Abwechslung in den Klängen wurde die Modulationsmatrix intensiv ins Sounddesign eingebunden.
Ebenso greift "Introns" auf die unterschiedlichen Synthesemodelle zurück. So finden sich neben Tape-artigen Pads und Leads wie bei Boards of Canada auch organische Streicherklänge, die den Karplus-Strong-Algorithmus nutzen.
Da Microfreak über einen überraschend flexiblen Sequencer verfügt, sind Arpeggios und Sequenzen natürlich zahlreich vorhanden. Der Fokus bei "Introns" liegt auf atmosphärischen Klängen, die sich expressiv spielen lassen oder sich im Laufe der Zeit verändern. Im folgenden Video findet ihr eine Auswahl an Patches aus dem Soundset.
Das Arturia Microfreak Soundset "Introns" gibt es übrigens hier für 15 €: https://limbicbits.onfastspring.com/arturia-microfreak-introns-patches-for-ambient-electronica-dub-and-melodic-techno
Übersicht Arturia Microfreak Patches "Introns"
Pads & Strings: 24
Leads and sequences: 29
Bass: 5
SFX: 2
Die Sounds lassen sich per SysEx-Transfer recht einfach über USB installieren. Alternativ kann auch die hauseigene Patch-Librarian-Software "MIDI Control Center" von Arturia verwendet werden, die man hier herunterladen kann. Da diese mitunter etwas umständlich und träge reagiert, empfehle ich für die SysEx-Übertragung das Programm C6 von Elektron. Der Transfer geht sehr schnell damit, die Unterstützung ist nicht auf eine Marke oder einen Synth beschränkt und die Bedienung ist selbsterklärend.